Bruce Hill
Gold Coast, QLD
Gold Coast based trainer, Bruce Hill was born to train horses.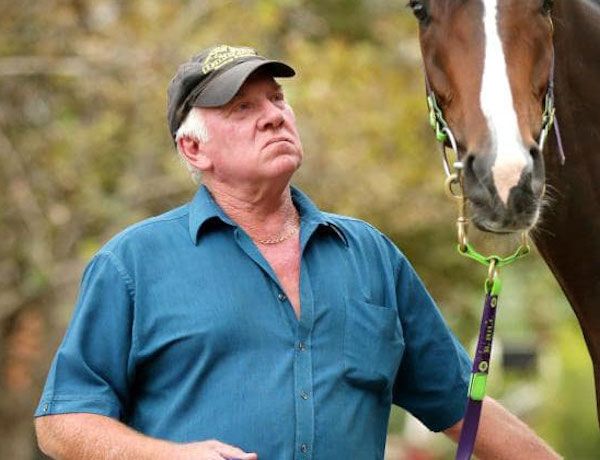 Growing up with his father Frank Hill training trotters and gallopers in New Zealand, Bruce worked in the family training business for six years before gaining further experience working for some of New Zealand's leading trainers.
Bruce took out his own trainers licence in the mid-seventies and by 1980 had travelled a horse to Melbourne which lead to his decision to make Australia his home. He immediately secured a job as travelling foreman for the powerful Geoff Murphy stable where he worked for three years and went on to be Geoff's Melbourne foreman for a further four years. During this time Bruce looked after such great horses as GROSVENOR, SOVEREIGN RED and even the Melbourne Cup winner GURNER'S LANE!
From 1987 until 1997 Bruce trained a small team of horses and put into practice the skills he had picked up from leading mentors, specifically, training a horse to peak at the right time in the right race. After his largest client passed away, Bruce moved to the Gold Coast, where he took on the position as foreman for Gerald Ryan, one of Australia's leading trainers. Bruce worked for Gerald for almost ten years, winning races such as the Queensland Guineas with SAXON, MAGNIFIER and REGENT STREET and the Queensland Oaks with MON MEKKI. When Gerald decided to transfer to Sydney, Bruce had no hesitation in taking over Ascot Lodge. The transition was smooth and the winners kept on coming…
Between Belhus Racing Stables and Grand Syndicates, we now have around a dozen horses with Bruce. Although he's a man of few words, he lets his horses do the talking, and that suits us just fine. Some of the winners he's trained for us include Media Maid (6 wins), Liberty Island, High On You, Lilly The Filly, Dubawi Sniper and our Stakes winning bargain MAN OF HIS WORD who was bought for just $10,000 and has won over $300,000 at the time of writing. You'll enjoy having a horse trained by Bruce Hill!