DANIEL MORTON
Ascot, Gin Gin
Highly regarded Group 1 winning trainer has achieved top level success in some of the most prestigious races in Australia and overseas.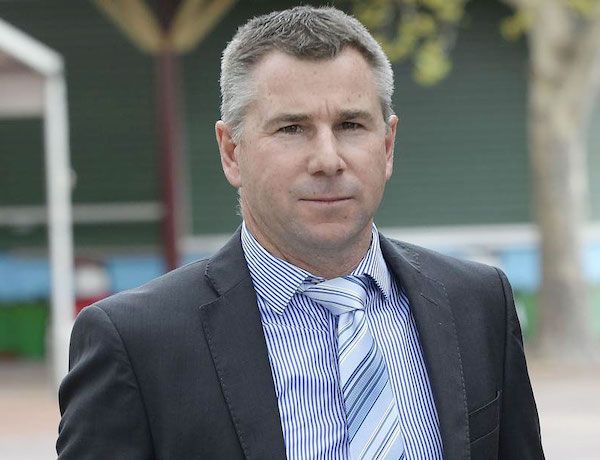 Dan Morton commenced as a trainer in 2003 and is now firmly established as one of the leading racing stables in WA.
Working closely with each horse and with his background as a professional jockey, Dan often rides track work in their preparation, giving him an advantage of knowing where horses are at heading into a race. Together, Dan and his father Len have over 50 years of experience in the racing industry and lead a dedicated and talented team who bring their 'best of breed' skills, knowledge and love of horses from many countries around the world.
Morton Racing's success is very much attributed to the family contribution. Dan's immediate family, wife Carol, son Luke and daughter, Meghan are all involved in the business and have been since he stepped up to take over the reigns from Len.
Dan attributes his success not only to family, but also to his loyal band of staff headed up by stable foreman, Vince Collica. He thoughtfully hand picks exceptional staff with the same passion and drive and it is very much a team effort amongst the Morton team.
Dan and Len both possess a keen eye to find a good horse. Stable stars, Scenic Shot, Scenic Blast, Man Booker and Dainty Tess, amongst others, were all purchased through the same thorough process they go through with every horse, which includes examining everything from the pedigree to inspecting the yearlings.
Morton Racing are renowned for their ability to travel horses, not just to the major race carnivals throughout Australia, but also internationally. Len is the pioneer in travelling horses with care and attention and knowing which horse to travel, and through working with his father, Dan gained his valuable experience and knowledge along the way.
Dan now travels horses with an impressive track record and is hands on all the way to ensure the absolute safety and well being of every horse.
Sensational campaigns interstate and across the world, including triumph at the prestigious Royal Ascot meeting in England, come down to the rigorous attention to detail. Morton Racing's dedicated team leave no stone unturned in each horse's day to day training needs and this is what has cemented Morton Racing as a leading racing team in Western Australia. You'll be giving yourself every possible chance of success when you share in the ownership of a horse trained by Dan Morton.