Individual care and attention is what your horse gets with Ivan Heggarty.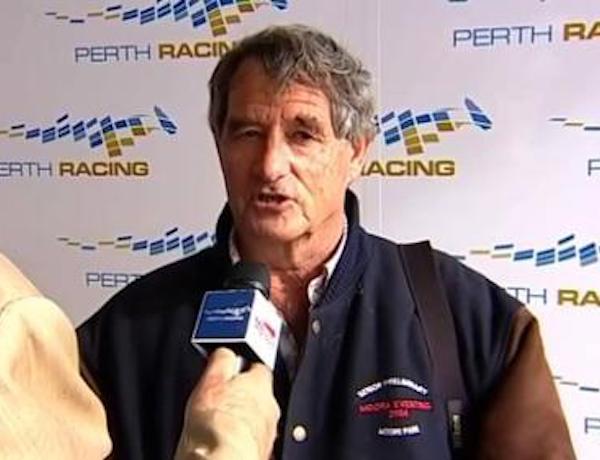 Ivan Haggerty is an 'old school' horseman. From riding bush brumbies bareback and mustering cattle in the tough Australian outback, to reaching the peak of his profession as a truly world class polo player, there's not much that Ivan can't do with a horse.
Working from his 50 acre property in Bullsbrook which boasts a 2000m sand track in addition to roomy yards, paddocks and stables, Ivan also has the excellent facilities of Ascot and Belmont Park racecourse less than an hour away. As a matter of fact, Ivan is also one of just a very small number of trainers that regularly take the extra time required to work their horses on the grass track at Belmont Park racecourse.
In addition to having won a stack of feature races during his time as a thoroughbred trainer, Ivan has built up a very good strike albeit with a relatively small team of quality gallopers including winners such as Big Ted, Cohort, Fleming Son, Grey Monarch, Sentenza, Spitfire Ace, Minilyo Miss (3 wins in a row), Minimalist, Classy Cat, Aquajinsky, etc.
If you like to have a bet, than you'll be pleased to know that Ivan's horse's regularly win at big prices! Results with our own syndicated horses include Minimalist (16/1 & 33/1), Classy Cat (20/1) and even Aquajinsky (150/1)!
Ivan is also renowned for his prowess as one of the better equine chiropractors in Perth and his services are in demand by many of Perth's leading trainers, so there's not much chance that your horse will go to the races with a bad back or a pinched nerve because Ivan will have found it and put it right!
With a team of professional dedicated staff who love their horses, and because he chooses to only train a small team of around 10, you can relax in the knowledge that if you've got a share in a horse trained by Ivan Haggerty, it'll be getting all the individual care and attention that it needs. In short-if it's got ability, Ivan will get your horse to show it's best-and that means winners!