If you want to give your horse every possible chance of success in Singapore, then go racing 'The Gray Way'!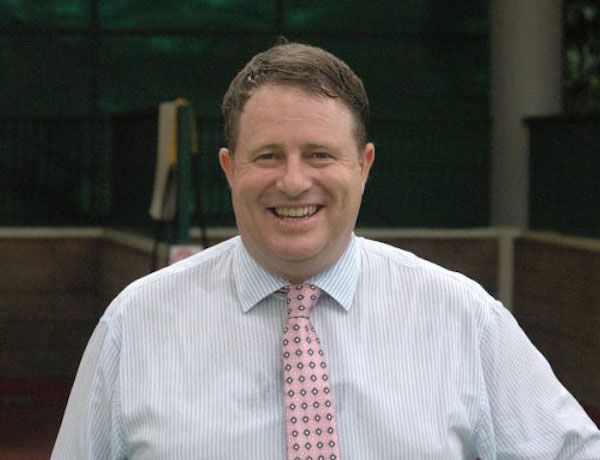 Stephen Gray has been one of the most successful trainers in Singapore for near on two decades now.
A former trainer in New Zealand, Stephen trained there with his Father Kevin for many years with the pair consistently amongst the Top 10 in the premiership. With a solid background and plenty of success behind him, Stephen looked overseas for a bigger and better opportunity where better prizemoney meant bigger rewards. At the start of the new century in the Millennial year 2000, Stephen and his wife Bridget moved their training operations to Singapore where he took no time at all adapting to the new surrounds, quickly climbing through the grades to be held in high respect as one of the most successful trainers at Kranji.
His big race wins and the horses that achieved them are many and are highlighted more recently by LIM'S CRUISER, a winner in June of the S$1,000,000 Group 1 2018 Lion City Cup for the second year in a row! With the focus on quality rather than quantity, every year Stephen and his dedicated team aim to win around 40 to 50 races every season-not in the lowest grade, but in the medium to high grades where the better prizemoney is.
The facilities at Kranji racecourse are absolutely first class.There are 8 tracks that trainers can use including uphill tracks, sand, reverse, polytrack, 2 straight tracks and 2 trotting rings. There are also 2 swimming pools and 2 walking machines which have shade to help protect the horses from the hot & humid Singapore climate. The vets there are outstanding and all work to World's Best Practice standards, and the services that they provide are heavily subsidised to owners! With good prizemoney on offer, owners rebates, the aforementioned subsidised vet fees, zero travel costs, a limited pool of horses to compete against, and World's best practice integrity, there's no doubt that Singapore is one of the most economical and attractive places in the World to own a racehorse.
We hope you choose to do it with Belhus Racing Stables and Stephen Gray!