Get Involved
HORSES AVAILABLE
3 Year Old Bay Filly
Trainer: Martin Allan.
By Western Australia's 9 times Champion Stallion BLACKFRIARS, this racy filly is trained at Ascot by Martin Allan.  Martin has a good opinion of her saying that she's a great mover, very professional in her work and has never been headed in a gallop! In work right now, she's heading towards her debut trial in December. A good pedigree compliments her physique and based on what Martin has said, we have high hopes for her! Click on the photo for more details...
2 Year Old Bay Filly
Price: $4,095 per 5% share
Trainer: Trevor Andrews
Silks: Dark Blue, White Star, Checked Sleeves & Cap
This powerful filly from the family of the Perth Cup winner Palatious, is already broken in and has the right attitude. She's as imposing and dominant as any colt we have, and she looks every inch a racehorse. Being trained at Ascot by Trevor Andrews, she ticks all the boxes to get you into the winners circle. If you take the time to come out and see her in the flesh, you'll be very impressed!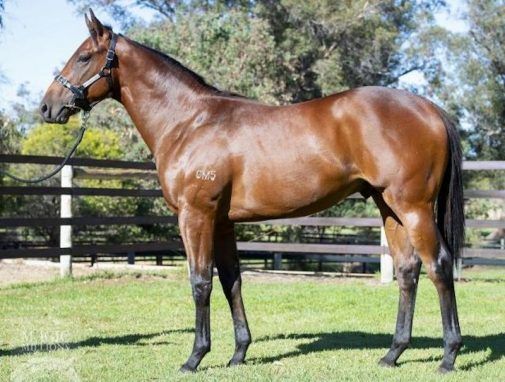 2 Year Old Bay Colt
Trainer: Trevor Andrews
Incentives:
This colt is a half brother to 3 winners, and by the fabulous stallion Magnus-one of the best winner producing stallions in Australia! Already broken in and getting a terrific report card from his trainer Trevor Andrews, he'll be set for the better 2yo races such as The Magic Millions, The Karrakatta Plate and The Sires Produce Stakes early in 2020....