Meet Perth's Racehorse Syndication Specialist
Peter Morley
Meet Perth's Racehorse Syndication Specialist
Peter Morley
Hear From Some Of Our Owners
Why Choose Us?
If You Haven't Had Your Turn In The Winners Circle Yet…
Then It's Time You Did Something About It!
If it's the thrill of owning a winning racehorse that you want, and the huge adrenalin rush you get when your horse beats all others, and the all important winning photos on the wall-then you're at the right place!
Isn't racing such a wonderful thing? Unless you're either an elite sportsman or incredibly wealthy, where else can you participate and compete against the best in the World? The average person can't sail in The America's Cup or the Sydney to Hobart Yacht Race, or even own the boat. Nor can they play for Liverpool or Manchester United or own the club, and they certainly can't drive a Formula 1 car or own the team! So thank goodness for the 'great leveler'-horse racing, where time and time again, every day of the year, Mums and Dads, bakers and brikkies, small business owners, big business owners, millennials, baby boomers and retirees, in fact people from all walks of life jump into the ownership of a horse, that very often take on the best in the business:
"I remember when our horse ran at Moonee Valley and finished second. The winner was owned by Sheikh Hamdan, and the third horse was owned by Sheikh Mohammed bin Rashid Al Maktoum-the Vice President of the UAE and The Ruler of Dubai! And there we were- a bunch of non-Sheiks in the middle. It was a great thrill!" James Downey-Melbourne.
The best thing about buying a share in a racehorse, is that it's not expensive, as you'll hear if you listen to the video above. So, whether you're looking to buy a small share in a racehorse that'll end up costing you less than the price of a sandwich a day, or you're looking to have a bit more fun by holding shares in multiple horses (and thus dramatically increasing your chances of winning races), joining a racing syndicate will give you every possible opportunity to become a winning owner. When you join one of our racing syndicates, we'll be with you every step of the way to guide you through and share the excitement of owning a winner with you!
"I've had 85 or 90 winners so far with Belhus. I've actually lost count. I tell you what, if you're going to have a share in a racehorse, Karen and Peter Morley are the way to go". Geoff Baldwin-Perth.
So have a browse around our site, and if there's a horse of ours that takes your fancy, and you'd like to race it with people who want you to win too, we'll make it super easy for you to join in, meet some very interesting like minded people, and have some fun. Welcome aboard, and we hope that the one you choose has a wing on every hoof!
Peter Morley
*Peter Morley is 'The Racehorse Syndication Specialist'. He's been syndicating racehorses for 24 years and over that time has put thousands of people right where they want to be-and right where you want to be too-IN THE WINNERS CIRCLE!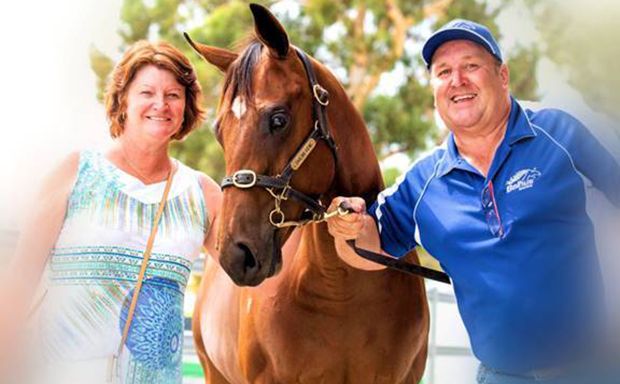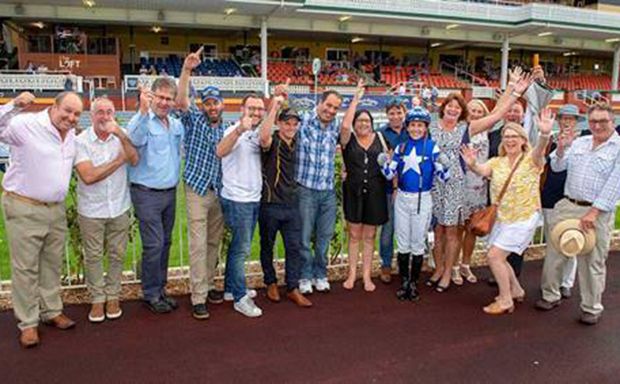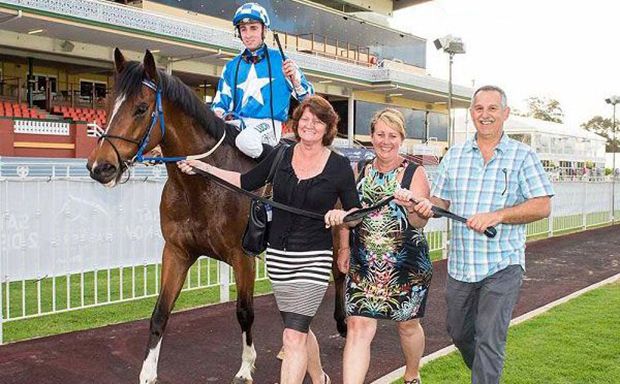 Get involved
OWNERSHIP OPPORTUNITIES
Next to jump
Upcoming Runners
Upcoming Runners
Horse
Date
Time
Race
Track
Fields/Form

Acceptances

Khutos
Dec 10, 2023
01:56 PM
2 - Bunbury
Bunbury
Field
Fluro Neuro
Dec 10, 2023
05:00 PM
7 - Bunbury
Bunbury
Field
Stable News
Recent News and Posts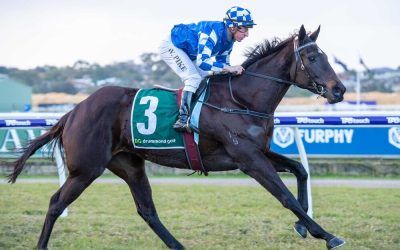 Our incredibly gorgeous filly Covert Rose produced her best effort to date when easily accounting for her opposition to win the last race on the card at Belmont Park on Wednesday. Courtesy of a perfect ride from jockey William Pike, Covert Rose sat fourth behind a...
read more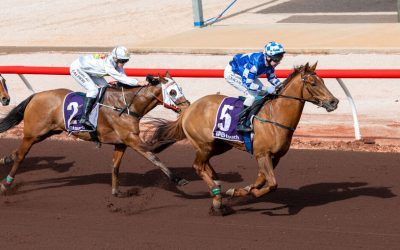 Star Soprano has recently made the move from the cool climes of the states Great Southern region, to the much warmer, even tropical, balmy weather right up there in the Kimberley. Now prepared by Dan Morton, and amongst his satellite stable assembled for the Broome...
read more
What Our Owners Say
Testimonials
Belhus keep me informed, both good or bad, which is what you want when you are paying good money for a service. If you need to contact them they are more than helpful & answer any questions.
I love their open days & they treat everyone as if they were the only clients they have. It's nice to be appreciated…
Angelo & Elizabeth De Bono
I have had shares in 3 horses with Belhus Racing. The client care I have had is second to none and I recommend them to any new client.
Rob Higgins
NSW
I've never been involved in a racing syndicate before but am so glad that I came across Belhus. They made it very easy. Being a novice everything was explained to me in a clear, easy to understand language. Pete always keeps us updated and is always happy to take any questions. If you're looking to get involved in the racing game I can highly recommend Belhus.
Mario Discerni
Awesome to be part of the Belhus Racing Team! Pete and Karen understand the value of a great customer experience. I especially enjoy the regular updates and video clips on the progress of my girl – even though I owner just a small share.
Rod Delpech
PERTH, WA