Since 1995, Peter Morley through his two companies, Belhus Racing Stables in the West and Grand Syndicates in the East, has shown literally thousands of people into the Winners Circle, and most of them haven't paid more than the price of a sandwich a day for the privilege. Click on the panel to the right, and in an easy two minute read, you'll learn exactly how they did it, and how you can do it too!
If you want to go straight to our current horses available
Want To Get Yourself In The Winners Circle Without Spending A Lot Of Money?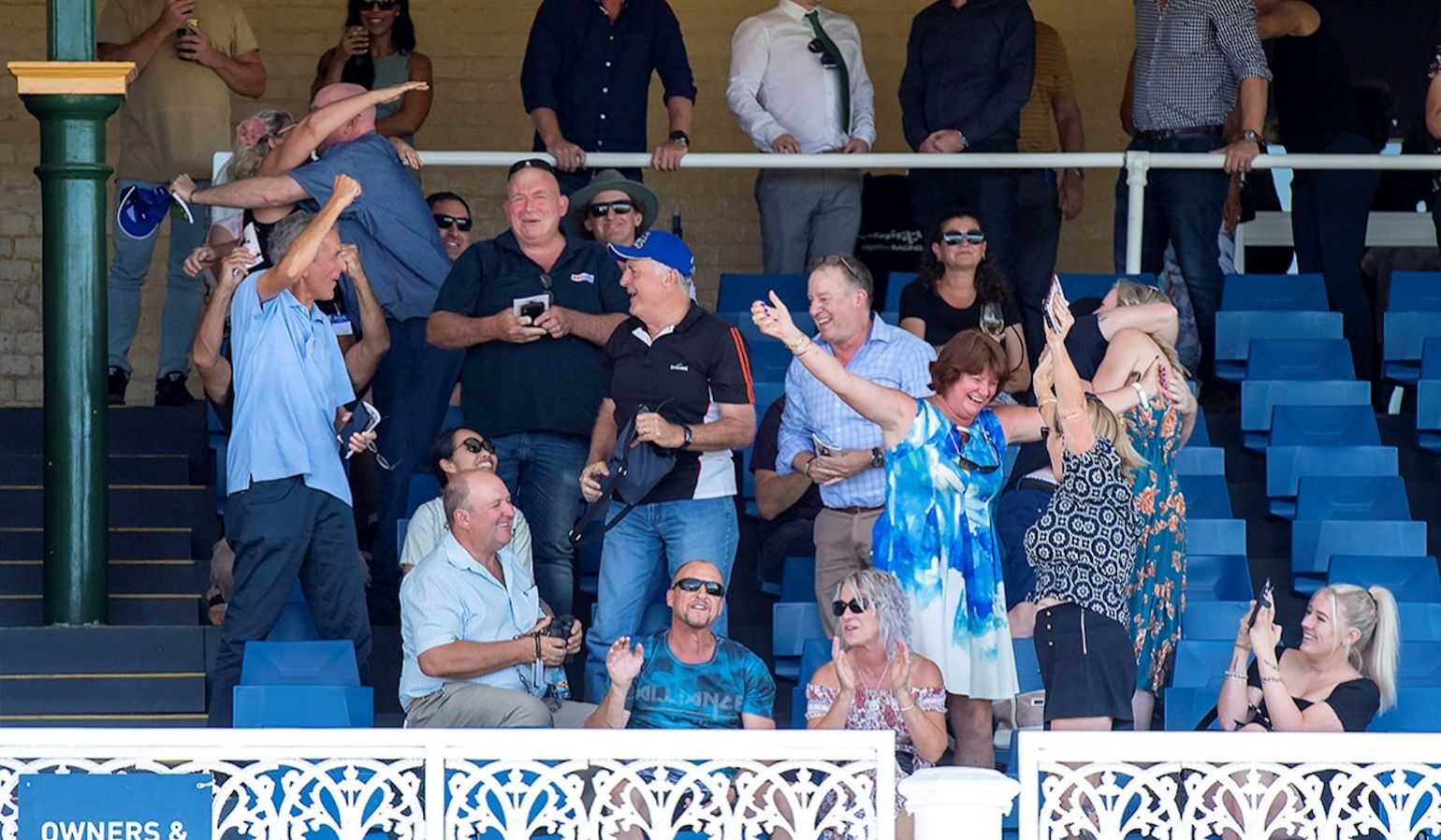 Everyone wants to own a winning racehorse. You too right? Of course you do 'cos it's great fun! There's the hope, of what lies ahead, the anticipation, the fashion, the prestige of going to the races as an actual owner and not just as a member of the general public, the cheering for your horse as it stretches out to the line, and of course, getting to bask in the glory of that most hallowed of places-the place where we all want to be-IN THE WINNERS CIRCLE! There's nothing like it. A good horse can change your life you know!
But what if the horse you own doesn't win? What if it gets injured? What if it's slow? There's a thousand and more things that can go wrong with racehorses, and most of them cost money. There's the training fees, the transport costs, the farrier, the feed merchant, the vet bills, and the list goes on and on! It's a pretty expensive game to be involved in, and unless you've got very deep pockets, owing racehorses isn't for the faint hearted.
But what if you don't do it? Could you be missing out on some of the best times of your life?
Check Out
Our Current Ownership Opportunities Below
Next to jump
Upcoming Runners
Upcoming Runners
Horse
Date
Time
Race
Track
Fields/Form

Acceptances

Zambeezee Gold
Dec 06, 2023
01:44 PM
1 - Belmont Park
Belmont Park
Field
Contact Us
NEWSLETTER SIGN UP